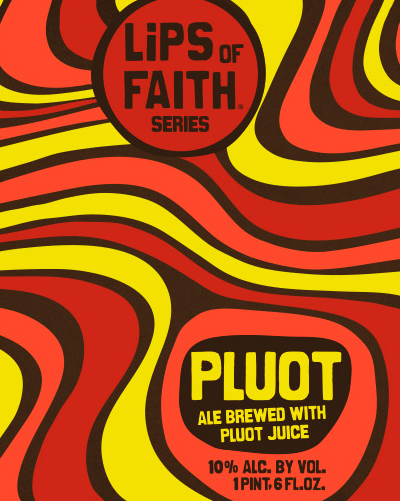 Leave it to New Belgium to source the hybrid offspring of plums and apricots to create an inspired Belgian Tripel funked to the hilt with tasty Brett. Pluot Ale not only delivers on the promise of a uniquely flavored brew, it hits all the the right marks I have come to expect from a New Belgium offering.
A pour into a tulip glass produces a pale golden color with great clarity and a finger's worth of foamy white head that reduces rapidly. The nose is surprisingly less fruity than malty with brett. Though I have never had the fruit on its own, its sweet and tart characteristics lend themselves well to a body rich with pale malt. Taste is tart and sweet like green apple skin with plum tones. The mouthfeel is cider-like, coasting to a slightly dry finish with a warming booziness that begs further investigation. Overall, this is a very interesting composition. Pluot Ale clocks in at 10% ABV and it feels like it.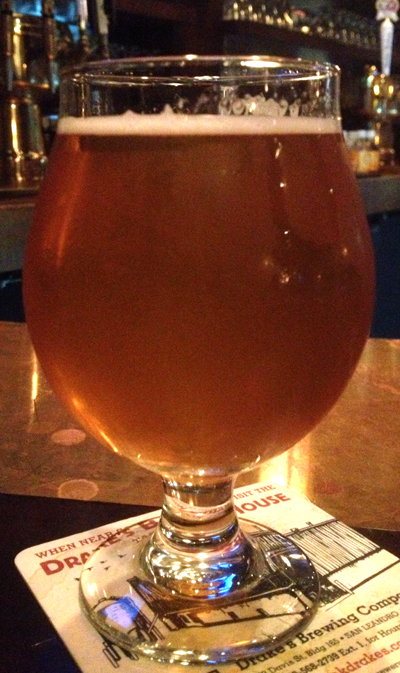 "Hook up a plum with an apricot and they'll make you a pluot. This sweet hybrid fruit is as refreshing as it is strange, and it's the perfect starting point for our new Lips of Faith beer. Pluot Ale pours a bright, light golden. The aroma is full of fruit tones and distinct esters from blending the funky brettanomyces and our house Belgian ale yeast. The flavor carries the same weight, adding a spicy, vinous subtlety to stand up against the malt backbone. To build a beer around this worldly fruit is purely Belgian in imagination." –
New Belgium website.
Having had Pluot in the bottle and on tap several times now I am not shy about recommending it to others. Not only is this ale right in my wheelhouse, it meets what for me have become the two main objectives in the endless hunt for great beer;
1.) It tastes great all around.
2.) It's different than anything I've had before.
In the end it's about amazing drinkability in a package that is familiar, yet new. Despite a rating of only 74 on Beer Advocate, which in my opinion is too low, I urge lover's of Belgian Ales and brett to give this one a try. At around $7 for a 22oz. bottle, it's worth the trip to the bottle shop.
| | |
| --- | --- |
| Name | Pluot |
| Brewery | New Belgium |
| Style | Tripel |
| ABV | 10% |
| Availability | 22oz. Bottles |
| Rating | 4.5 out of 5 |
Cheers!
Dave