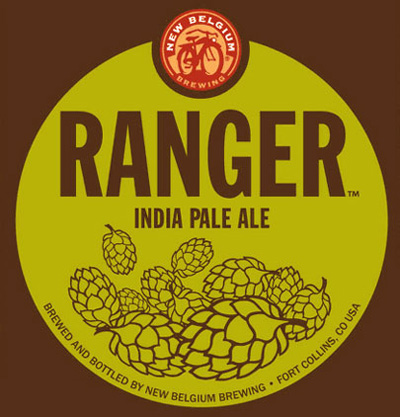 After trying New Belgium's latest IPA offering, Rampant, I decided to go back and give Ranger another try.
New Belgium had stuck to a very Belgian style for all of their non-special release beers, but after much requesting from the Beer Rangers for a big, hoppy beer, New Belgium decided to make their wish come true. It took 2 years of hard work to create Ranger, but since its release in 2010 it has become very popular. It can now be found in 12oz and 22oz bottles, on draft, and, in rare cases, 12oz cans. This IPA is made with a mix of Cascade, Chinook, and Simcoe hops and is hopped a second time with even more Cascade hops. Along with pale and caramel malts, which help accentuate the hops, New Belgium has created a hoppy IPA that has become their second best seller.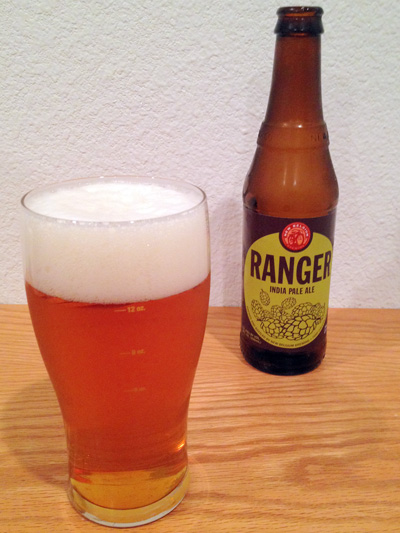 The pour is a clear amber with a good amount of frothy, off white head. The Aroma has a nice mix of pine, citrus, and floral hops with a bit of doughy malt backing. Medium bodied with a good amount of carbonation. The flavor starts with a tropical fruity hop that moves to a slightly sweet, biscuit malt and finishes on a bitter pine with a bit of earthiness. The aftertaste has a mix of citrus rind with a slightly nutty malt.
Much like the Beer Rangers themselves, Ranger IPA has become a happy sight in the craft beer world. The flavor hits all the right notes for the style and the beer is a great value for the price. Though, not my all time favorite IPA, it has become a good standby when I'm out and about and have limited beer choices. I always know that when I get a Ranger, I'm going to be getting a great beer.
| | |
| --- | --- |
| Name | Ranger IPA |
| Brewery | New Belgium Brewing |
| Style | IPA |
| ABV | 6.5% |
| Availability | Widely Available |
| Rating | 3 out of 5 |
Cheers,
Beer Guy LA