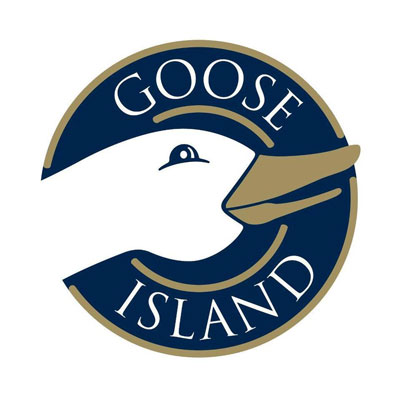 As most of you may have noticed over the last year or so, those decapitated goose head tap handles have been popping up at more and more places around town. For those not in the know, these taps are from Goose Island, which despite its namesake has become a bit of a black sheep in the craft beer world.
The story behind Goose Island is an interesting one. Started in 1988 as a small brewpub, it saw major expansion in the mid 90's with the opening of their main brewery and a second brewpub. Over time their brews became a staple of the Midwest beer scene. They ran into a bit of scandal in 2011 when they announced that they would be selling controlling interest of the brewery to Anheuser–Busch InBev. At the time, people were a buzz with fears that Goose Island would become some watered down bastardization of its former self. Over the past two years, AB-InBev has used its deep pockets to push Goose Island all across our great nation and this week they are officially hoisting their flag in Los Angeles.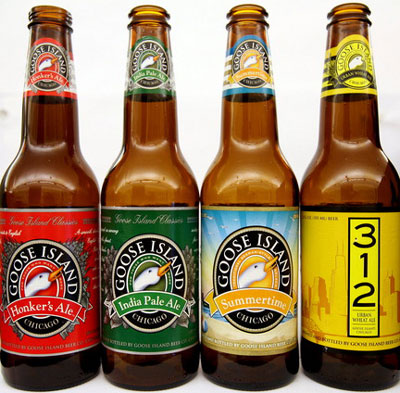 Lets get to the beer now. Much like every other breweries, Goose Island has year round, seasonal, and special release beers. The biggest difference being that their year round and mass released seasonal beers are actually brewed at Anheuser–Busch facilities (either Colorado or New York depending on where you are in the US). This change was a huge departure for the brewers of Goose Island, who had to figure out how to scale up their recipes and somehow make ales on equipment that specifically designed to make lagers. In the beginning they had to dump quite a bit of beer, but have now gotten to a point where the brewers are happy with the end product. This switch also facilitated the ability to have all of their special release beers brewed in larger quantities at the main facility in Chicago, like the much sought after Bourbon County Stout. This increased production means you'll finally start seeing these special releases in Los Angeles.
I'm not going to sugar coat it, I'm not a huge fan of the core line of Goose Island beers, which consists of 312 Urban Wheat, IPA, and Honkers Ale. For the money I could easily find better examples of each of these styles. The specialty beers on the other hand are definitely worth seeking out. Easily broken down, there are the stouts and vintage ales, a mix of styles ranging from sours to Belgians. The stouts all have the key components of world-class beers, where as the vintage ales (Sofie, Matilda, Pepe Nero, …) each bring something different to the table in distinctively interesting ways (which may or may not appeal to everyone).
For those interested in trying some of these brews, you'll probably be able to find some of the core line up at your local watering hole. But for those of you in search of the rarer brews you are in luck, because Goose Island is holding two Migration Week events in Los Angeles this week. The first is a Beer Belly in Korea town tonight (7/10/13) starting at 5pm and at Surly Goat in West Hollywood on Thursday 7/11/13 at 6pm. Both events will have several variations of Bourbon County Stout and a few of the rarer vintage ales. If you don't happen to make it to either of those events, word is that bottles of Goose Island special releases should start hitting LA as they are released, but much like other rare beer releases the spoils go to those in the know, so ask your local bottle shop if you're looking for something in particular.
Cheers!
Beer Guy LA
From Goose Island:
On Wed., July 10 from 5 – 9 p.m. at Beer Belly, we'll be tapping a Bourbon County Stout Single Barrel, Bourbon County Stout Coffee (2012) and Bourbon County Stout Cherry, along with The Illinois, Sofie Paradisi, Matilda, Madame Rose (2010) and Juliet (2012). A brewmaster from Goose Island will be in attendance to talk great beer. Beer Belly is located at 532 S. Western Ave. Los Angeles, CA 90020.
Also, on Thur., July 11 from 6 – 9 p.m. at the Surly Goat, we'll be sampling – Bourbon County Stout Single Barrel, Bourbon County Stout Cherry Rye, Bourbon County Stout Coffee (2011), Bourbon County Stout Vanilla (2010), as well as Sofie, Sofie Paradisi, The Illinois, Madame Rose and Night Stalker. Surly Goat is located at 7929 Santa Monica Blvd. West Hollywood, CA 90046.