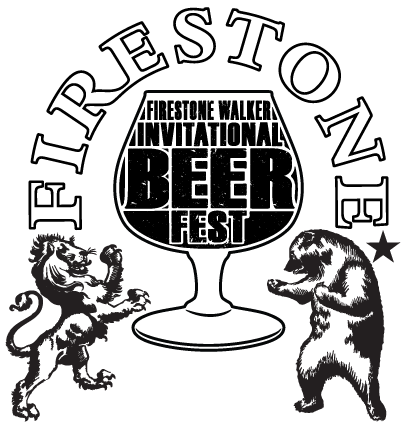 UPDATE: TICKETS SOLD OUT WITHIN 20 MINUTES OF THE SALE STARTING. BETTER LUCK NEXT YEAR IF YOU DIDN'T GET ONE.
Hopefully you don't have any plans for Thursday night, because tickets for Firestone Walker's annual Invitational Beer fest go on sale at midnight on Friday February 7th (as in start hitting refresh at 11:59pm at this website).
For those not in the know, Firestone Walker has been doing a big beer fest in the Central Coast for the past two years where they've been able to get the top brewers from around the country (and a few notable foreign breweries) to come out and set up for one day. Last year the line up read like an award ceremony of craft beers, with the likes of Mikkeller, 3 Floyds, New Belgium, The Bruery, Bells, Odell, Russian River, Moonlight, and many more. There isn't any information on who will be in attendance this year, but the line up will surely not disappoint.
Now for the sticker shock. If you'd like to attend it will run you $85.39. But for that price you get four hours of beer tasting, live music, "Behind the Beer Sessions" Q&As with some of the brewmasters, commemorative tasting glass, and complimentary parking or shuttle. On top of all that, you can feel good that a portion of the proceeds will be going to charity.
One bit of warning, if you do want to get a ticket be prepared to act quickly. This event is projected sell out very quickly (the Black Friday pre-sale sold out almost instantly). So good luck and maybe I'll see you there and if you aren't one of the lucky ones, there will more than likely be a Firestone Walker Invitational Beer Fest 2015.
Cheers!
Beer Guy LA