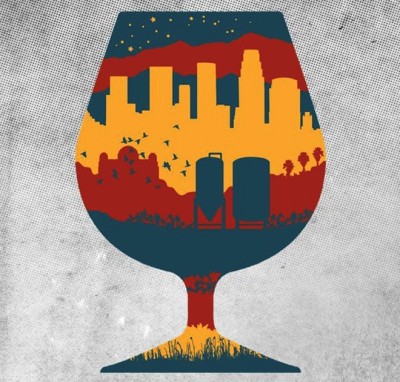 Rejoice Los Angeles, for tomorrow marks the kickoff of LA Beer Week 7.  This year's kickoff will be held at Exposition Park to allow for the Akira-like growth of LABW's popularity. Despite the throngs of craft beer enthusiasts who will arrive tomorrow having already purchased tickets, it is not too late for you to get general admission 1-5pm passes!
But what about the rest of the week? There is a list on the LABW website, but here are a few BeerGuyLA picks;
Cask and Ye Shall Receive 2.0 at Macleod Ale
Features food trucks and cask ales from many LA breweries.
Sunday June 21st. 1PM
Tickets – $15-$25
EAGLE ROCK BREWERY'S BATTLE OF THE BANDS – Echoplex
Witness rock battle between bands from various breweries!
Tuesday June 23rd. 6PM $10-12.00

Cellarmaker Collaboration Night at The Hermosillo
Collaboration IPA with SF brewery Cellarmaker.
Tuesday June 23rd. 5PM
Story Tavern 3rd Anniversary
Special taps, all night Happy Hour
Tuesday June 23rd. 6PM
Pink Boots L.A, Takeover at 3 Weavers
Celebrating women in beer with brews from Pink Boots Society.
Monday June 22nd 4-9PM
$20 = 5x 5oz pours, addition drink tickets $4.00
BRUERY TERREUX LA LAUNCH PARTY at Little Bear
Launching the new sour beer brand from The Bruery.
Wednesday June 24th. 7:45PM

MEETING OF THE GUILDS – Naja's Place
A total of 60 Taps from San Fran, San Diego, and LA.
Wednesday June 24th. 6PM-10PM
CICADA! IndieGoGo Launch Party – The Happy Ending
Ok, so this one IS NOT a beer event, AT ALL, but if you need a break come see me in the upstairs lounge of Happy Ending in Hollywood and check out the trailer for my B-movie feature.
Union Jack on tap.
Thursday June 25th. 8PM, Screening at 9PM
Battle of the Brewers: Beer Trivia Brunch – Tony's Darts Away
Saturday, June 27th 10:30am-12:30pm
Three teams and one LA brewer compete in LA Beer focused trivia!
Reserve your spot by emailing Erin at Erin.Kruse@tonys.la
Check at 10:30am, Trivia 11AM sharp.
There are too many to mention them all and it's going to be a great week for craft beer in Los Angeles.
Cheers!
DAVE