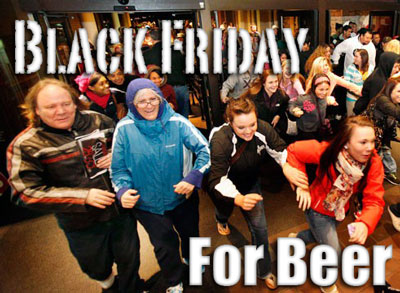 Hope you all are having a happy Thanksgiving / Grey Thursday (aka Black Friday creep). Though traditionally associated with big box retailers and stampedes of riotous shoppers, this year Black Friday has some craft beer offerings. Best of all you won't have to worry about camping out in a cold shopping center parking lot or fighting off other shoppers!
First on the list is a pre-sale for the 2014 Firestone Walker Invitational Beer Fest. This event isn't until May 31st, but they are offering up some tickets for those wanting to buy in early. If you haven't been, this has to be one of the best beer fests in California, if not the US. The amount of great breweries present and the number of brewers in attendance is mind boggling. I'd highly recommend this festival if your budget allows it. At MIDNIGHT TONIGHT (11/29/13 00:00 PST) they will be offering a limited number of $75 general admission tickets as well as $200 VIP early admission tickets. This event has sold out the last 2 years its been held, so this is a good opportunity to secure your tickets early.
Firestone Walker Invitational Beer Fest Black Friday Sale Page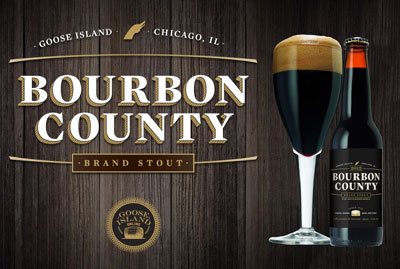 The second Black Friday beer event is the release of Goose Island Bourbon County Stout. This beer has been a big hit in the Midwest for many years and this year California will get to join in. As I covered back in July, Goose Island is now fully distributing in Los Angeles and BCS is just one of the great rarities that we will be getting because of it. Though the brewery wanted retailers to hold the beers till Black Friday, a number of bottle shops have already starting selling them so you may want to start looking today if you're in need of an escape. If this sounds like your kind of beer, you should be seeing Bourbon County Brand Stout, Bourbon County Brand Coffee Stout, and Bourbon County Brand Barleywine Ale at most of the bottle shops around town (like Valley Beverage Co and Sunset Beer Co) and any retailer that carries Goose Island's higher end offerings.
For those looking for post shopping activities, Kings Row Pub in Pasadena will be hosting a special Bourbon County Beers event at 4pm. They will have all three varieties listed above as well as some Bourbon County Rare Stout (a special version that was aged for 2 years in 23-year-old Pappy Van Winkle barrels).
Happy Thanksgiving & Cheers!
Beer Guy LA