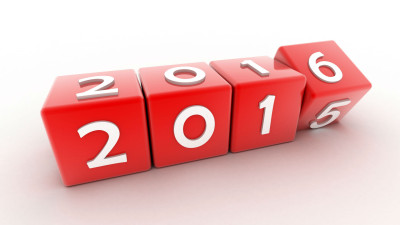 2015 was a big year for the Los Angeles beer community and the craft beer industry as a whole, and if you're reading this article you probably already know that, but the big question is where will the "craft beer movement" go in 2016? Based on the events of 2015, here are my predictions on where Los Angeles beer will go in the next year.
"Craft" beer everywhere!
Just like how you can get a latte at McDonald's, you will start to see "craft" beer present in more and more places. 2015 saw a good amount of movie theaters in the Los Angeles area add craft beer to the concession stands allowing patrons to enjoy a craft brew with their cinema. With the increasing buzz factor of "Craft Beer", pretty much anyone with the ability to sell alcohol is looking to get in on the trend. The optimist in me says that this is because of the desire of their patrons to have quality beers to enjoy, but the cynic in me thinks that it's all about cashing in. The bigger issue is that most of these bandwagon jumpers may not have the knowledge or inclination to ensure a quality product is being served (like proper tap line maintenance and keg storage which can ruin a great beer real fast). Though you probably won't see Pliny The Elder at Olive Garden any time soon, you will see some of the bigger Los Angeles players popping up in more and more places in 2016.
Hyperlocality
With over a dozen new breweries opening in 2015, chances are you are probably within a reasonable distance of a brewery right at this moment. This growth has helped to bring back a part of American culture that was lost during Prohibition, the neighborhood brewery. Somewhere between the locally sourced movement, community pride, and a hatred for getting stuck in traffic, I see Angelenos getting more and more excited about their local brewery or brewpub in 2016. Much like coffee shops in the 1990s, the brewery is slowly becoming a third space for a lot of people in Los Angeles. Eagle Rock Brewery is a prime example of this, where a diverse collection of people who live and work in Glassell Park come to the tasting room for more than just great beer. Outside of the normal gathering of people sampling beer, you will see teachers grading, people working on laptops, or a group of regulars having an impromptu bottle share. By no means will this sort of community building be a part of every brewery's existence, but with the personal nature of a lot of Los Angeles' breweries it's not uncommon that the person pouring your beer was also involved in the brewing of that beer. Couple that with the amount of promising brewing talent Los Angeles has managed to get in the last few years and you may find that the brewery closest to you probably has some pretty good beer as well.
Outside invasion
Los Angeles has finally become a desirable beer market and is now catching the attention of both big and small breweries looking to get their share. 2015 saw Bells, Elysian, and Left Hand make their way into the Los Angeles market and 2016 is already starting off with Founders launching in Los Angeles. Beyond distribution, 2015 saw the announcement of a massive Lagunitas production brewery coming to Azusa in 2017. One can only assume that with a brewery that size, Lagunitas is undoubtedly planning a tasting room or beer garden somewhere nearby. Without a doubt, 2016 will see more brands eyeing Los Angeles as a desirable market to be in.
The middle tier war
Though most of the headlines in 2015 covered the major consequences of breweries either being bought outright or taking outside investment, the bigger news will be how these changes will affect distribution. The three tier system was created as a way to keep the alcohol industry a level playing field, but over time the connections between the big macro breweries and the biggest distributors have become more and more pronounced. For example, in the Los Angeles area Ace Beverages is very closely tied to Anheuser-Busch InBev, who now owns Golden Road, Elysian, and Goose Island. All of these brands are distributed by Ace in the Los Angeles area and are featured "craft" options in their portfolio. 2015 brought the interesting twist that AB InBev created a distributor incentive program the defers promotional material costs if the distributor meets certain levels of AB InBev product sales. Though most consumers will never see or worry about who and how most beers are distributed, it is the reason why you see Goose Island at every major event venue in Los Angeles. I foresee 2016 showing how much these macro beer connections will come into play with the proliferation of their newly acquired brands and the ripple effect on smaller breweries abilities to get their beer out into the world.
The off site tasting room/ brewpub
Stone was the first to start this trend way back in 2012. Since then more and more breweries have been enticed with the idea of a satellite location. The most anticipated of these in the Los Angeles area is Firestone Walker's Venice brewpub. Despite their size and know how, they've been dogged by all the same red tape that pretty much every Los Angeles brewery has encountered. Long story short, they are hoping to be open early 2016. The rumor mill is always going about who else is eyeing Los Angeles, but Sierra Nevada and Mikkeller have been mentioned as likely to open up shop in Los Angeles at some point in the future. But by no means is this trend just for the larger breweries. Beachwood Brewing opened Beachwood Blendery for their sour beer project and Highland Park Brewery is in the process of opening a proper tasting room in Chinatown. With the way this trend is going, there will definitely be more of these satellite operations popping up in Los Angeles in 2016.
Sour is the new IPA
By far I am not the first to say this, but I will say it in my own words. Much like how almost every brewery makes an IPA of some sort, 2016 will see almost every brewery attempting a sour of some sort. And just like the IPA market, there's gonna be some really great ones, a fair amount that are just OK, and a few that are destined for the sink drain. Unlike IPAs, the sky's the limit with where sour beer can go in regards to ingredients. So pull up a chair and grab a kiwi tom yum gose, cause 2016 is gonna get funky.
HAPPY NEW YEAR EVERYONE!
Jeff