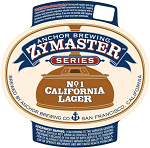 I'm here at Mohawk Bend in Silverlake for the special release of Anchor Brewing's Zymaster No. 1 California Lager.

Anchor Brewing, based in San Francisco, is California's oldest craft brewery with origins dating back to the gold rush. They are best known for their Anchor Steam Beer, a California common characterized by its maltiness and mild hops.
You may be scratching your head wondering what's a zymaster. Well it is a made up word from Anchor that describes "a brewmaster with hands-on experience throughout the a-to-z process of creating a new beer, from the research and selection of the raw materials and development of a recipe to brewing, fermentation, cellaring, and finishing as well as a unique series of beers from Anchor Brewing, rooted in its exceptional respect for the ancient art and noble traditions of brewing, featuring extraordinary ingredients, innovative techniques, and unusual flavors." (more info) Yeah, a bit of a mouthful there. Basically the Zymaster series will focus on the origins of some of Anchor's current brews and other historic Californian brews. First up is the California lager, the predecessor of the Steam Beer.
—–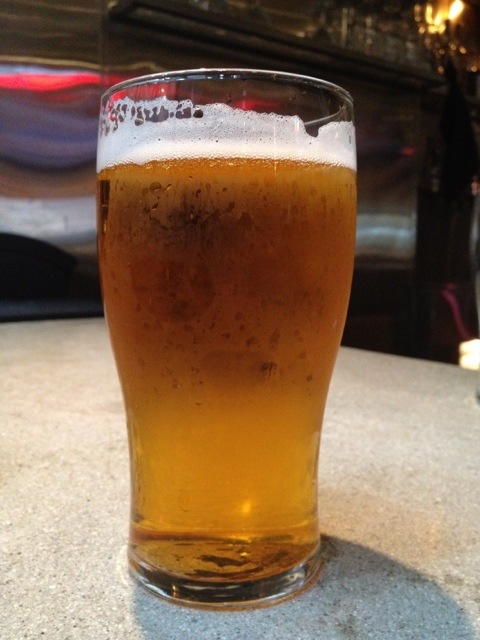 The beer pours a slightly copper golden color with a good amount of head and lace. The aroma is a very bready malt with the slightest hint of citrus. Very crisp, clean mouthful with average amount of carbonation. The flavor starts out a slightly bitter, malty flavor that moves to a citrus hop note and then finishes with a bready malt and a mild bitter hop aftertaste.
—–
Definitely a very drinkable beer at 4.9%. The only problem with this beer is that this is a special limited draft release and will most likely never be brewed again. So if you're interested in trying this throwback lager, make your way down to Mohawk Bend ASAP. It will also be making an appearance at Father's Office (ON TAP NOW if they still have some left), The Surly Goat in the near future, and be on the tap list for Blue Palms Brewhouse's Grand Re-Opening Party on April 1st.
| | |
| --- | --- |
| Name | Zymaster No. 1 California Lager |
| Brewery | Anchor Brewing |
| Style | California Common |
| ABV | 4.9% |
| Availability | Extremely limited draft release |
| Rating | 4 out of 5 |
Cheers
Beer Guy LA