I'm here at 38 Degrees in Alhambra for The Bruery 4th anniversary party. They are pouring up The Bruery's brand new brew Fruet, an old ale blend aged in bourbon barrels. Coming in at 15.5%, it is definitely a good beer to celebrate with. This beer also marks the first 100% barrel aged beer for The Bruery.
—–
The pour is a murky amber brown with just a sparse amount of head the dissipates quickly. The aroma is very strong on the alcohol, with a sweet malty note and a hint of vanilla. You can definitely smell the bourbon. Light amount of carbonation with a very thick mouthful. Starts out pretty oaky with a good amount of caramel and vanilla flavors, which lead to sweet molasses and finishes with a distinctive bourbon burn. Pretty sweet overall and the flavors definitely become easier to identify as it warms up a bit.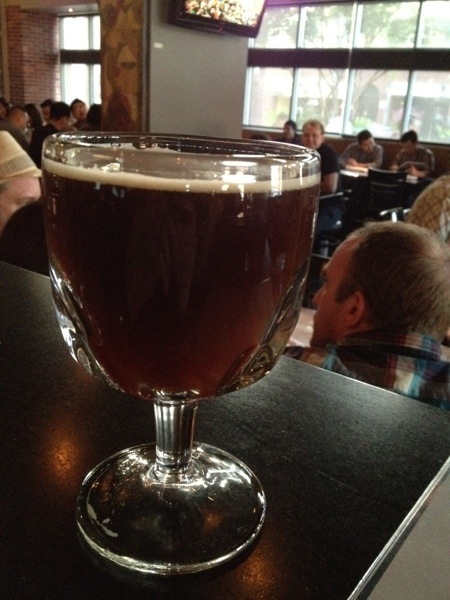 —–
This beer is probably closer to a fine port or cognac. The flavors really mesh but, even with just a goblet, your feeling the alcohol by the end. Sadly, if you want to try this beer you will need to make it out to 38 Degrees tonight, Beer Belly on 5/16/12, or The Spice Table on 5/23/12. Or you could take your chances on getting a bottle, but you will probably have better luck at one of the anniversary events. I stand corrected, these bottles are pretty much everywhere right now and will run you about $30. If you want to find one, most Whole Foods have been carrying them as well as some of the better beer shops.
Name
Go Team!
Brewery
The Bruery
Style
Old Ale Blend
Aged in Bourbon Barrels
ABV
15.5%
Availability
Limited Draft and Bottle Release
One Time Brewing
Rating
3 out of 5
Cheers
Beer Guy LA