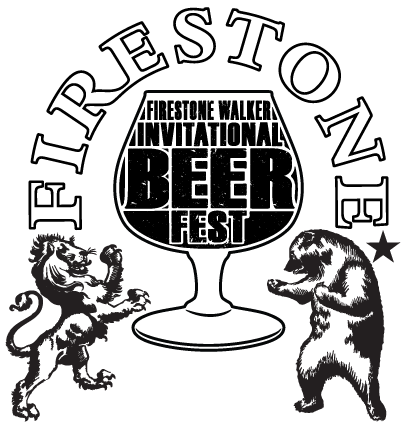 ***THE EVENT IS SOLD OUT. Took all of 60 seconds.***
It's that time again! Hopefully you've budgeted your beer money wisely this year, because tickets for the Firestone Walker Invitational Beer Fest go on sale this Sunday.
For those who may not have heard of this festival, it has been one of the best and most sought after beer festivals to take place in California for the last few years. Firestone Walker has been able to get some of the worlds greatest breweries to come out to Paso Robles for one day of amazing beer. The event consists of more than 45 breweries that were hand selected by Firestone Walker to participate. Previous years saw the likes of Russian River, Three Floyds, Cigar City Brewing, Mikkeller, and Jester King Brewery. If you have not been before, this is definitely a beer fest to put on your bucket list. The sheer amount of rare and impossible to otherwise get beers along with the chance to talk with the brewers who made those beers really doesn't exist at that many other beer festivals.
Now for the sticker shock. If you'd like to attend it will run you $85 for general admission or $211 for an early admission ticket which gets you an extra hour at the beginning of the festival (and 100% of the additional cost for this ticket goes to the Marine Corp Scholarship Foundation). But for that price you get four hours (five in the case of the early entrance ticket) of beer tasting, food sampling, live music, "Behind the Beer Sessions" Q&As with some of the brewmasters, commemorative tasting glass, and complimentary parking. On top of all that, you can feel good that a portion of the proceeds will be going to charity.
Tickets will go on sale February 8th 2015 at 9 AM PST with the event happening on May 30th 2015 at Frontier Town at the California Midstate Fairgrounds in Paso Robles.
One bit of warning, if you do want to get a ticket be prepared to act quickly. This event is projected sell out very quickly (Last year tickets were gone in under 20 minutes). So good luck and maybe I'll see you there and if you aren't one of the lucky ones, there will more than likely be a Firestone Walker Invitational Beer Fest 2016.
Cheers!
Beer Guy LA